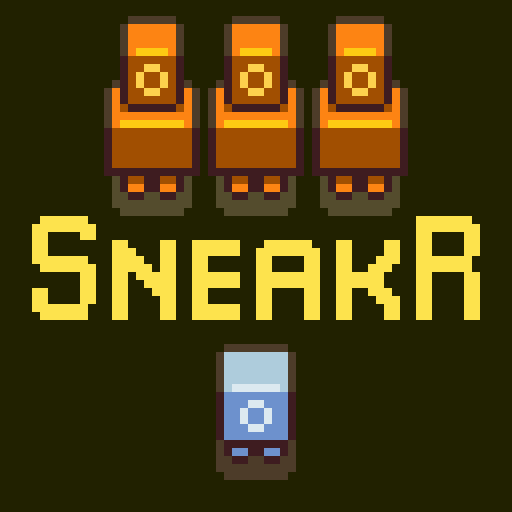 SneakR
A downloadable game for Windows
SneakR is a short stealth game I started and finished in 3 weeks, when I had time after work. Hopefully it's fun! If it's not then oops!
I might update it! I might not! Life is a cosmic merry-go-round and we are just the horses.
There are 5 Levels
There is Gamepad Support
KEYBOARD CONTROLS:
WASD - Move / Navigate Menus
L - Run / Pick up Items
K - Dash
J - Use Items
---
Hi! I'm Joseph Gribbin, and I'm an Independent Game Developer and Artist from London, England. If you like this game then please check out my other personal project The Wild XYZ.
---
MUSIC:
'Abnormal Perfection' and 'Abnormal Perfection (Ambient)' by Roald Strauss - IndieGameMusic.com
Install instructions
Download .exe ---> run .exe